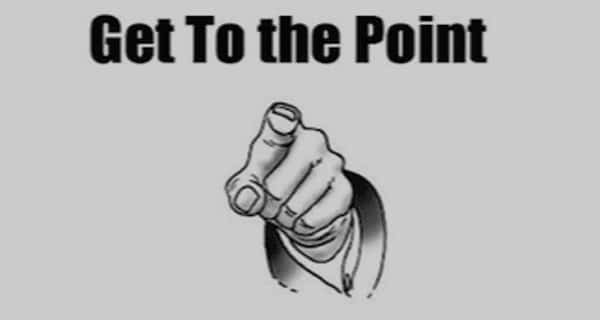 I love a sunburnt country, a land of sweeping plains of ragged mountains ranges of droughts and flooding plains, and I love the fact there is no beating around the bush and no waffle in that great Poem written in 1908 by Dorothea Mackellar (everyone thinks it was Banjo Patterson).
I think every Australian can not only sing Waltzing Matilda (that was written by Banjo) but they can also recite at least one paragraph of that awesome poem. Straight to the point no beating around the bush and with no waffle. Both describe what Australia is truly like and as an Aussie what you miss when you're far away from the old home land.
So what does, "Beating around the Bush" and "Avoid the Waffle" have to do with a great poem and song? Well, they are also great Australian Icons, typical Australia phrases that tell people to get on with it and get to the point and that is what this month's blog is about.
Yes folks, when it comes to the front page of your Online Business Presence (website to old schoolers) you have to stop beating around the bush and avoid the waffle! At this stage you're calling for a translation right?
People are visiting your site for the facts, why they should buy something or book with you. They want to know what is hot and what is not, what are the key benefits of your business, what is the major reason they should search no more and just spend their hard earned cash with you.
It's not only your customers want to know that, by the way it's also Google. It still amazes me how much waffle I see text wise on a site and rarely do I see key words or even a business name inserted into the text so Google can find it, no wonder sites have trouble ranking.
So yes your online presence has to be an awesome first impression but your content also needs to have a wiggle in its walk!
So how to avoid beating around the bush and too much waffle? Think about the Old Elevator Pitch. Yes, I know it's an old school technique but it works. Imagine you're in an elevator and the customer you have always wanted to get, the food critic you have always wanted to eat at your restaurant or bar, that famous celebrity you wish would walk into your store take a Selfie and you could Facebook your way to fame. Now? You have a few floors of, "Going Up" to impress them on why they should visit your business.
What would you tell them, what excitement would you share, and what facts would you bare?
Well those words of wisdom contain the secret sauce of what content should be on the front page of that first web impression. So write that elevator pitch down, read through it, clear away the bush and the waffle and not only will customers love you more, but so will Google.
Enjoy the day and remember, NO SECOND CHANCE ON A FIRST IMPRESSION.